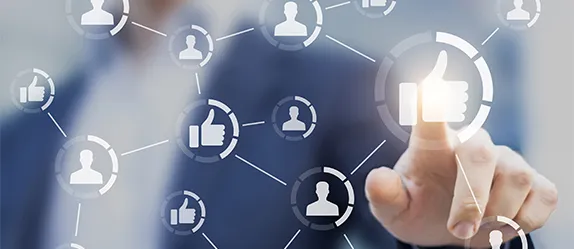 A leading IT services provider, had a strong technological portfolio to reimagine business potential. However, the brand was missing an employee-friendly digital presence on Glassdoor, a key component of its business development journey. The client mandated Eridium, a digital marketing agency, to reimagine the brand story, create content, and enhance the digital reputation for the brand solutions.
Solution
The first step in the journey was a detailed study of the conversations across the brand. Eridium built insights on them, leading to the creation of a response strategy to reclaim the positive discussions and neutralize the negativities. The agency analyzed the comments on Glassdoor, social media, and other relevant platforms to identify the gaps and opportunities for the brand.
Process
After identifying the gaps, Eridium created a comprehensive content strategy to improve the brand's digital reputation on Glassdoor. The agency worked on creating a brand narrative that resonated with the employees and conveyed the brand's values and mission.
The content was developed with a focus on creating a positive image of the brand, highlighting the benefits of working with the company.
Eridium leveraged its expertise in digital marketing to promote the brand's Glassdoor presence among its employees.
The agency created targeted campaigns to drive more reviews and ratings from the employees.
Eridium also created a communication plan to ensure that the brand's employees were aware of the Glassdoor presence and motivated to participate.
Results
Within a year, Eridium enabled the amplification of ratings in a delicate time for the IT sector, attaining a total of 0.2M Glassdoor page views.
The agency's efforts resulted in a significant improvement in the brand's digital reputation on Glassdoor as there was a 100% decrease in 1/2 star ratings and 260+ assets were created across Glassdoor as responses.
The brand's Glassdoor page became a trusted platform for potential employees to learn about the company culture and work environment.
Ratings increased even during the company revamps and layoff issues in the IT sector.
Conclusion
Eridium successfully enabled the company to improve its digital reputation on Glassdoor by creating a comprehensive content strategy, leveraging digital marketing expertise, and motivating employees to participate. The agency's efforts resulted in a significant improvement in the brand's Glassdoor presence and helped attract top talent to the company.