The New Digital Reality
We are a Digital Marketing Agency.
We help brands see, shape, and act
on opportunities.
Get Started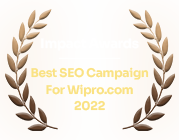 The New Digital Reality
We are a Digital Marketing Agency,
we help brands see, shape and act
on opportunities.
Get Started
Digital Marketing Agency Of Choice For Global Brands
Driven by insights and data we decipher the consumer intent, delivering sophisticated search, display and eCommerce services.
We are helping brands to enhance their value across reputation, reach and interest.
Get Started



Let's Push The Boundaries Of
Growth And Success – Together.
Get Started
Frequently Asked Questions
How Can Digital Marketing Help My Business?

Considering today's scenario, Digital Marketing acts as a game-changer for businesses to not only survive in this competitive world but to thrive with dominance. From lead generation to brand visibility to audience engagement, there are multiple segments to explore and be the leader in this digital era. 

Eridium acts as a catalyst to this process with its expertise in digital strategy, content marketing, social media, SEO, ORM, and performance marketing. While your objectives are set, we explore the possible alignment paths, digital intent pedigree and acceleration points to steer you in the right direction, leading to increment in the overall ROI, traffic, engagement, and of course, the profits. At Eridium, we are digital marketers providing end-to-end customized pathways for your holistic betterment through a combination of technology, strategy and solution.  

Why Choose Eridium When I Can Hire A Digital Marketing Person In-House?

We are marketers. By getting a thorough understanding of your business and the digital journey, we come up with the best possible solutions. We don't follow the pathway that every single digital marketing agency in the marketing industry is following. Whether it is about SEO or content marketing or social media or digital strategy, we have the smart expertise that works to get the best out of your business. We will start from the basics and proceed systematically, combining different strategies that are ultimately aimed at achieving a single goal. We don't take ourselves as your assistants, we like to think of ourselves as a partner in your team.

What Type Of Services Can I Get From Eridium?

Being a leading digital marketing agency, Eridium has customized digital marketing solutions, depending on the requirement of the businesses. Ranging from  Digital Strategy, SEO, Content Marketing, Social Media Management, Performance Marketing, and Online Reputation Management, we are the masters of what we do to make sure you get only the best. As an alternative, we provide end-to-end digital marketing solutions that combine any or all of our services in a thoughtful manner to produce the greatest results.

How Quickly Will I Start Seeing Results After Working With Eridium?

Well, giving an exact idea of the results is not possible for Eridium or any other digital marketing company. This is totally dependent on the channel usage, level of competition, financial constraints, and other factors like that. To give some sort of idea, you will experience an increase in online presence as well as improvements in your key metrics during the first few months. If you are into PPC and biddable media projects, then there are chances that you might see results considerably more quickly. Basically, it depends on project to project and what type of service you are looking for.

Can You Guarantee My Website Will Rank On The First Page Of Google?

At Eridium, we put our best efforts to gain the most favorable outcomes for your business. When we take on a project, we give our 100% to convert it into another success. To see quantifiable increase in focused traffic, we utilize a productive approach using right domain centric keywords that send visitors to your website who are actively searching for your products or services. Trust us, no fake promises from our side!

How Can I Stay Away From The Grey Areas Of Marketing?

At Eridium, we take pride in being open and honest under all circumstances. We always take the time to explain the work we perform and the rationale behind any modifications we make to your website.  Not to forget, we will share weekly and monthly reports to explain everything in writing.

How Can Digital Marketing Help You Maintain Your Brand Image?

With more than 627 million users using the internet today, it becomes essential for businesses to connect digitally with consumers. Due to instant access to information and rising content consumption, digital marketing has also altered traditional forms of marketing.

Brand building is a qualitative concept and there is no precise tracking mechanism. All we can do is track the impact of the brand-building through ways like greater demand for products and services, higher sales, enhanced perception, more favorable reviews, more engagement, increased site visits, quality website audience, positive online conversations, positive brand reviews, etc.

What Should Be My Budget For Digital Marketing?

Yes, it is an extremely complicated question that needs an in-depth response. But first, let's define it before we offer suggestions for the marketing budget. All expenses for marketing, advertising, public relations, event marketing, and anything else you might do to promote the brand and generate income are included in your marketing budget. We normally advise that you spend 2 to 5 percent of your sales revenue on marketing, based on the most recent research, our professional judgment, and years of marketing expertise.

What Kinds Of Businesses Do You Deal With?

On the surface, we work mostly with B2B and B2C businesses. Generally, we prefer companies that have established themselves as market leaders through conventional marketing channels and want to move marketing in a "new direction" by utilizing digital modes and techniques. We lay the foundation by understanding the basic objectives, aims, and requirements of a business entity. To provide the best in the market, we offer multiple services, ranging from digital strategy, content marketing, social media, SEO, ORM, and performance marketing.